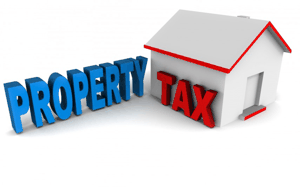 So it's that time of the year again and if you own real estate in the state of Georgia you should have received your annual Notice of Assessment from your county's Tax Assessor's Office. And in many cases the fair market value may be higher than it was last year which means you will pay more in property taxes. Unless you decide to appeal the higher value, that is. This could be a daunting task, so we decided to put together this post to try to help you understand the appeal process.
First thing you must understand is that you are only appealing the value that an appraiser from the Tax Assessor's office in your county has assigned to your property. This has nothing to do with the Tax Commissioner's office who is in charge of collecting the taxes that local politicians have set in the form of millage rates. You can't debate the merits of a new stadium in your county or the amount paid to local services or schools. It's just about the fair market value of your home.
It is crucial to appeal before the deadline! The date is usually set at 45 days after the notice of assessment has been mailed out and is printed in the top right corner. There are 159 counties in Georgia and each one might have a different deadline and sometimes even several dates. In some cases you may be able to fill out an appeal form and submit it online, however it is highly recommended to hand deliver the appeal form and have it stamped to absolutely ensure it doesn't get lost in the system/mail.
By the way, the county also has to meet a deadline and if they don't, you win the appeal and the value will revert to your asserted value!
Here are a couple of examples of deadlines (Fulton and Cobb):
If you didn't receive your notice of assessment, it is usually fairly easy to find it online. Each county will have a slightly different website that is searchable by address, name and parcel ID. If you need help locating your notice, Contact Us.
You will need to send in a GA Department of Revenue form PT-311a (same for every county). You can find it online with a quick search or download it here.
It is recommended to only check one of the first two options for the grounds for appeal: Value or Uniformity.
Value means you are basing your appeal on recent comparable sales in your area. If other identical or similar houses in the same condition sold for less than your assessed value, this is the option you want to go with.
Uniformity means you are basing your appeal on whether or not your property value is assessed the same per square foot as the other homes on your street. This can take some time to figure out and a little more research is required, but since the search engines are open and you can see all the other assessments, you can make your case this way too.
Bringing an appraisal to a tax appeal hearing can definitely help, although it is not required. Sometimes it's as simple as finding an error in the tax record stating you have a finished basement or wrong square footage.
The next step is to select how you want your appeal to be heard:
In most cases you will select to appeal to the county Board of Equalization (BOE), which is a panel that hears both sides and makes a decision. This is a free option whereas if you chose one of the other options there is usually an additional cost. You can also appeal the BOE decision to the Superior Court if you don't get the decision you want.
Enter the value you believe is correct in the "Owner's Value Assertion" section. There are only two lines to fill out your comments so you may want to write "see attached letter" and attach a letter with a more detailed description. You will get to state your case in front of the BOE and go into more detail in the hearing as well.
Don't forget to pay your taxes even though your appeal is pending! You can pay the whole bill and get a refund if you win the appeal. Or you can pay 85% of the current tax bill or last year's bill. But you have to pay your taxes or they will accrue interest, which is non-negotiable.
Eventually you will find yourself in a conference room with the county appraiser. It is crucial to keep emotions in check and argue your case based on facts & data - comparable sales, uniformity, condition of property, etc. If you lose your temper - you lose! It's better to go first versus the county and present the best comps. Bring data and evidence with you, for example:
Picture of your kitchen, if you feel it's not as nice as the comps, or backyard or lack thereof, etc.
Bring tax assessments of neighboring properties if it helps your case
Bring historical tax assessments
Price per square foot average of comparable sales and neighboring properties
You can also point out function or economic obsolescence - for example, you back up to a gas station or power lines. Or maybe part of the property is not usable due to damage from a flood. Mention an unusual floorplan or location in the neighborhood, etc.
You MUST go to the hearing! If you don't show up your appeal is dismissed. No matter if you win or lose the appeal, the result is frozen for 3 years (but only if you show up to the hearing). This is usually a good thing unless property values start to decline. Many people file an appeal every 4 years to lock in their values.
In case you were wondering what your home is currently worth, we have a free automated valuation tool you can use to get an estimated value and see some recent comparable sales. Because it is an automated tool it doesn't take into account condition and other factors. We would be happy to help calculate a more exact figure. Try the valuation tool here:
We hope this was helpful and once again, please Contact Us if you have any questions!
IMPORTANT DISCLAIMER: We are Realtors and this post is not intended to provide legal or tax advice in any way. This is informational only. If you need legal or tax advice we will be happy to refer you to one of our trusted partners.